Boher's Roman Catholic Church has a most extraordinary shrine associated with Lemanaghan on permanent public display. The shine is a 12th century gabled box of yew wood and bronze, which contains the relics of Saint Manchan.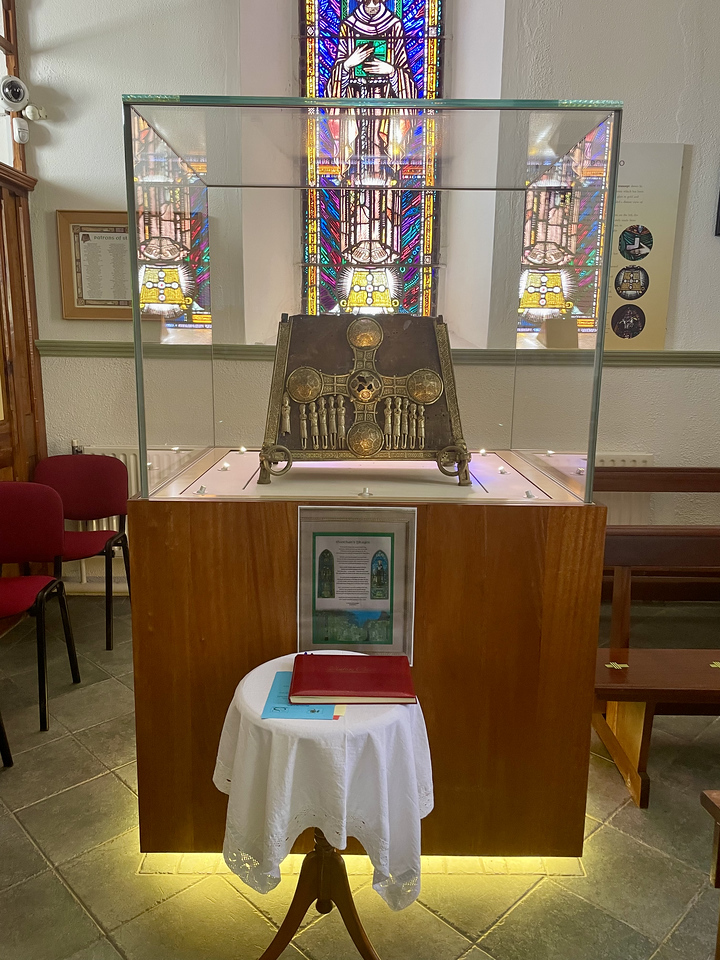 It is a very fine example of Irish Christian art rarely seen outside of the National Museum – but the shrine has always been kept in this community and the tradition continues.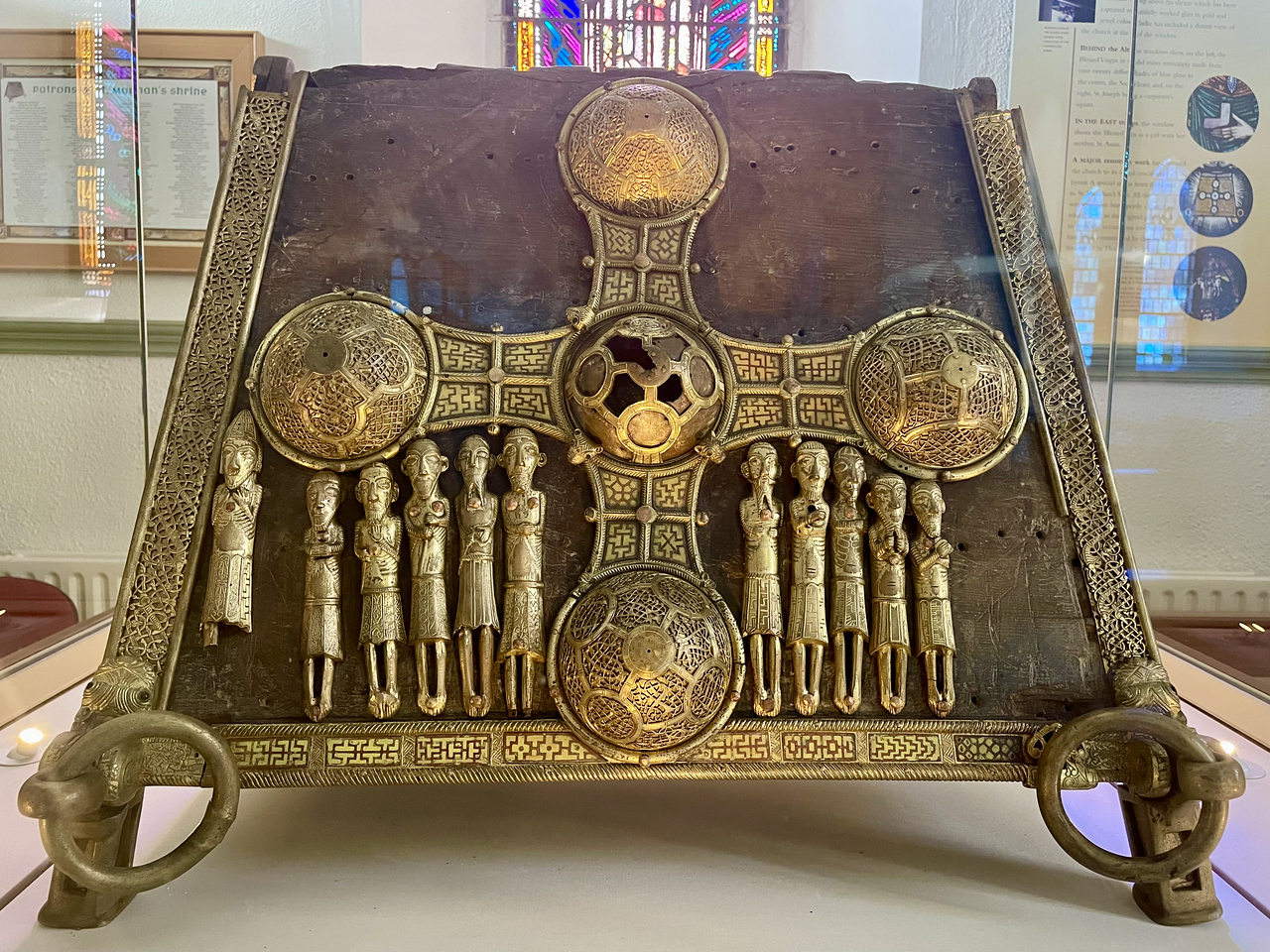 This shrine has close parallels with another Irish Christian cross – Cross of Cong. Other features of Boher Church are the Harry Clarke studio stained glass windows.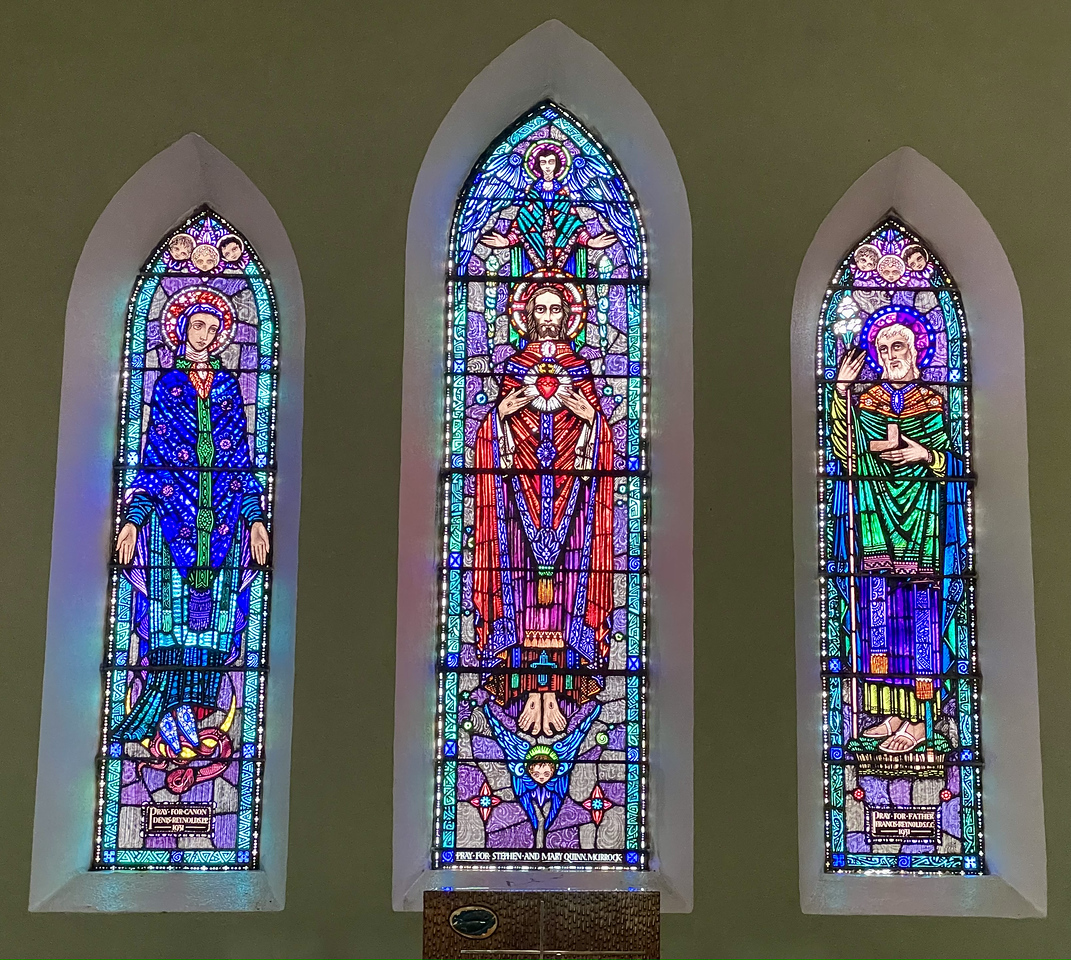 Their use of deep rich colours, elongated figures and wide deep expressive eyes leave a lasting memory of beauty. The detail is remarkable and eminently photogenic for those holiday snap shots.