Birr Castle Demesne is one of Europe's great gardens and is home to an abundance of rare plants, collected by the Earls of Rosse on their travels around the world over the last 150 years.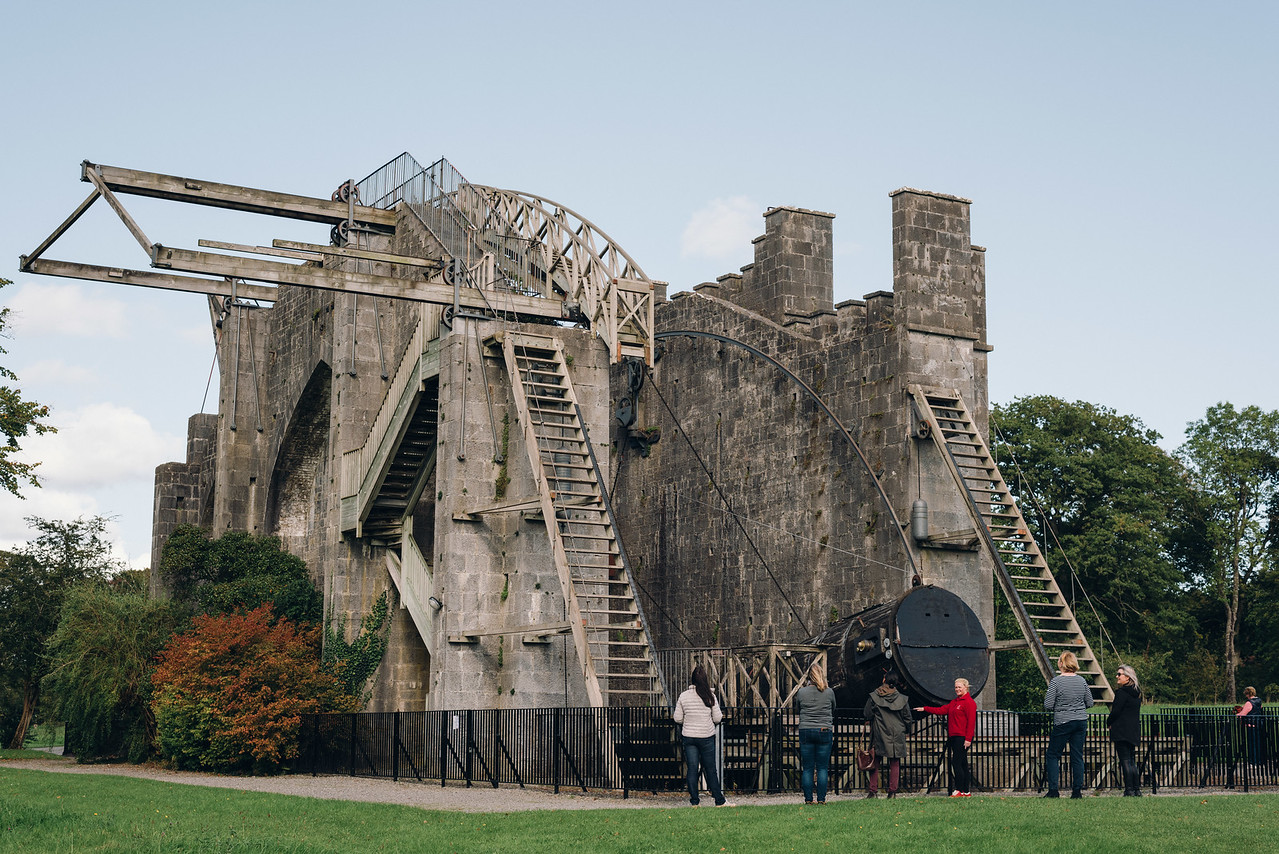 Within the 50 hectares you will find the world's tallest box hedges, over 40 champion trees, over 2000 species of plant as well as rivers, a lake and waterfalls.
In the centre of the Demesne visitors will find the world famous Great Telescope designed and built by the third Earl of Rosse in the early 1840s, it was the largest telescope in the world. The historic Science Centre transports visitors back to a time when Birr Castle was a hub of scientific discovery and innovation.
The interactive galleries reveal the wonders of early photography, engineering and astronomy. The Demesne also boasts Ireland's tallest three-story fairytale treehouse with an adventure playground alongside sandpits and a hobbit Hut.
Guided Discovery Tour with General Admission.€12.50pp
Outdoor Tour. Castle Interiors not included. Pre-booking is highly recommended. Limited spaces, 25 people per tour. The 60 minute Guided Discovery Tour starts with our Welcome Video, followed by an outside tour so please dress in comfortable walking shoes and bring a rain jacket just in case. Please arrive 30 minutes prior to your booked tour time to allow time for entry process and to know start location of your tour.
Tour includes:
This fascinating 60-minute guided tour focuses on the rich heritage and phenomenal achievements in science, astronomy, photography, engineering and botany attributed to the Parsons family who have lived at Birr Castle for 400 years.
Gain profound insights into the castle and family history, view the awe-inspiring Great Telescope of 1845 – the biggest in the world for over 70 years, followed by seasonal highlights in the gardens.
After your tour enjoy free time in the 120-acre parkland and award-winning gardens with more than 4000 species of trees and plants. Tour tickets are sold up to 24 hours prior to the tour date. Click below to pre-book your tour. Select your chosen Friday or Saturday from 29 April to 03 September, and then select Guided Discovery Tour from the dropdown menu.