With Covid-19 restrictions easing, it's time to get planning those outdoor staycation activities! From adrenaline-filled mountain biking to fun family strolls within fairy trails and magical castles, Offaly has a whole host of outdoor activities for all ages and interests to enjoy this summer.
To help you plan your adventure, here are just some of the highlights…
Endless discoveries at Birr Castle Demesne
Situated in the heritage town of Birr, Birr Castle Demesne has over 120 acres of parklands, a variety of trails, garden walks, rivers, an epic Treehouse Adventure Area, and one of Europe's finest plant collections.
Visiting the grounds is like a step back in time, as Birr Castle Demesne – which celebrated 400 years last year – was once a hub of early scientific discovery and innovation. The Demesne is even home to the largest telescope in the world, the Great Telescope, which was designed and built by the Third Earl of Rosse in the 1840s.
New to Birr Castle Demesne's outdoor offering this year, and suitable for all generations, is the 2km, hour-long Solar Trail, which explores the galaxy, and the 5km Red Tree Trail, with 65 trees of distinction. For younger visitors, the family-friendly trail Quest explores a variety of interesting sites within the demesne.
There are some fascinating finds at Birr Castle Demesne and it's the perfect place for people to visit in the safe outdoors.
Wander around Lough Boora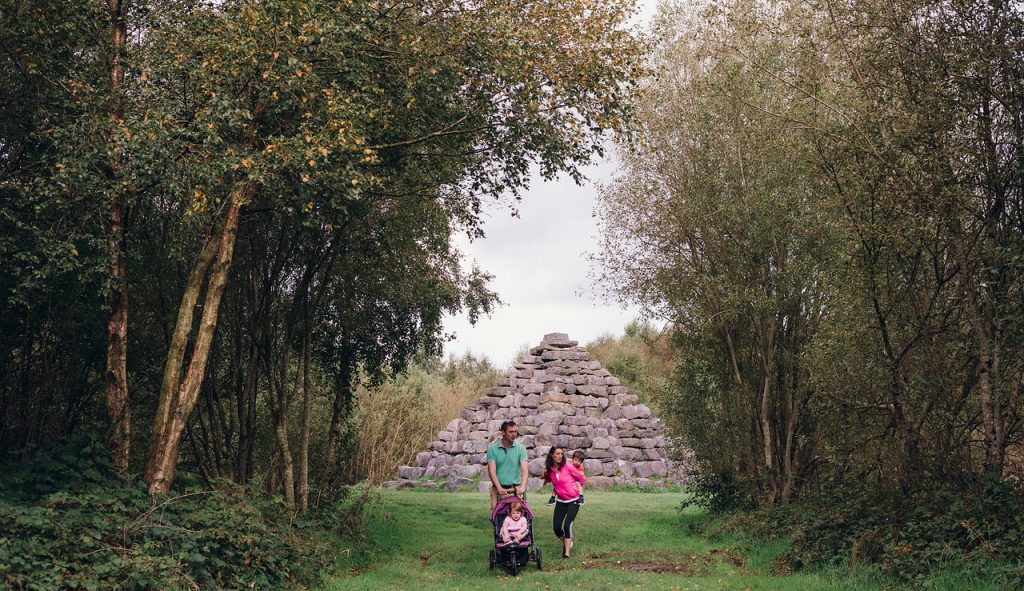 For centuries, the raised bogs at Lough Boora provided turf and heat for people in Ireland. Today, Lough Boora Discovery Park is a sanctuary for wildlife and an amenity for the community.
Lough Boora has a lot to offer outdoor enthusiasts, with restored wetlands, woodlands and lakes interspersed with 50km of walking trails and cycle paths. Dotted around the park, you'll find large-scale sculptures, which were inspired by the legacy of the boglands. Lough Boora also has a beautiful Fairy Avenue – pop by and say hello to the 14 fairy residents!
Adventures within the Slieve Bloom Mountains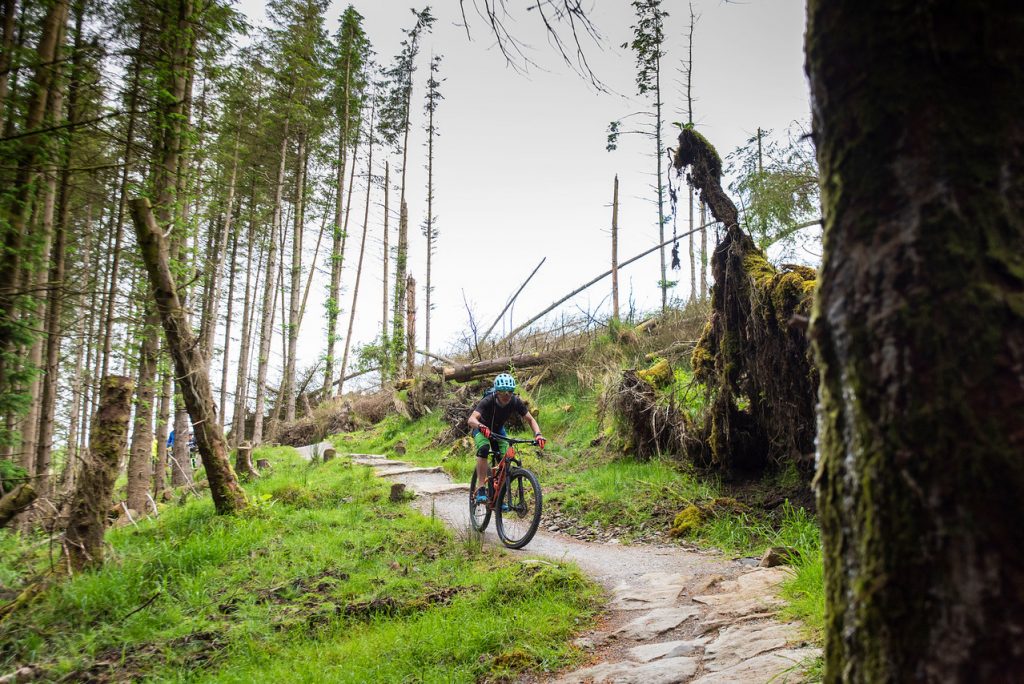 The majestic Slieve Bloom Mountains are a must-visit for all walking aficionados, thrill-seeking cyclists, or those simply looking to unwind and take in some breathtaking views.
The Slieve Bloom has a range of marked looped walks to suit all abilities. For example, the 4km Kinnitty Castle Loop is an easy walk along forest tracks, which takes approximately one hour and 30 minutes. Or, for a more strenuous hike, try the 7km Glenafelly Loop, which takes approximately two hours.
For cyclists, the Slieve Bloom currently has 35km of new mountain biking trails, with the options of 'blue' (moderate) trails, and 'red' (difficult) trails. There are also flat-surfaced forest roads for beginners, ensuring nobody misses out on the beautiful scenery and thrilling adventure!
Cruise along the Shannon
Hire your own cruiser in Banagher and set forth on a voyage of discovery along the River Shannon. Head north and you'll encounter Portumna, Terryglass, and picturesque Killaloe, which was once home to Brian Boru, the High King of Ireland. Head south and you'll come across the village of Shannonbridge, as well as the world-famous monastic site of Clonmacnoise.
Another water-based activity for adventure seekers is kayaking on the Shannon. Join a kayaking safari with Mid Ireland Adventure Tours, based at Banagher Marina, where you'll take in Cronwell's Castle, the Martello Tower and Banagher Bridge, before paddling up to Bullock Island.
Follow the historic Grand Canal Greenway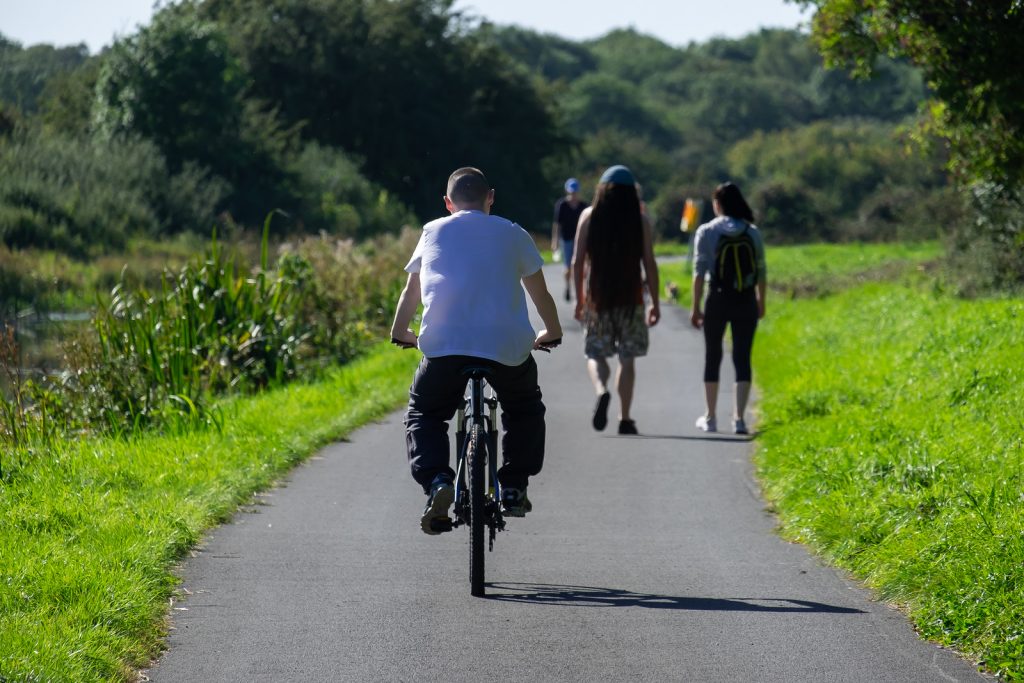 Traversing Leinster from Ringsend in Dublin City to the River Shannon at Shannon Harbour, the Grand Canal Greenway is a historic walking and cycling route. It follows a canal towpath which was formerly used by powerful draft horses pulling barges laden with goods and passengers.
The Offaly section of the Grand Canal Greenway stretches from Edenderry in the east, to Shannon Harbour in the west. Check out the Tullamore to Lough Boora section of the Greenway, a 22km journey westwards, which offers historic sites and rural tranquillity in abundance.
See the spectacular Clonmacnoise Monastic Site

No visit to Offaly would be complete without a visit to Clonmacnoise, where St Ciarán founded his monastery in the 6th Century. Walk in the footsteps of ancient Irish monks, as you explore the ruined churches, cathedral, round tower and high crosses – all part of the site where sons of wealthy European families were sent to be educated approximately 1,500 years ago.
Bring the kids along to Clonmacnoise, and no doubt the stories they will have read in their history books, will be brought to life!