We share some fun-filled outings for all the family this Easter!
With the clocks gone forward and the longer, slightly warmer evenings in sight, spring has truly sprung!
Now that schools have closed for the Easter break until Friday, April 14th, it means it's time to start planning some adventures to keep the kids, and adults alike, occupied.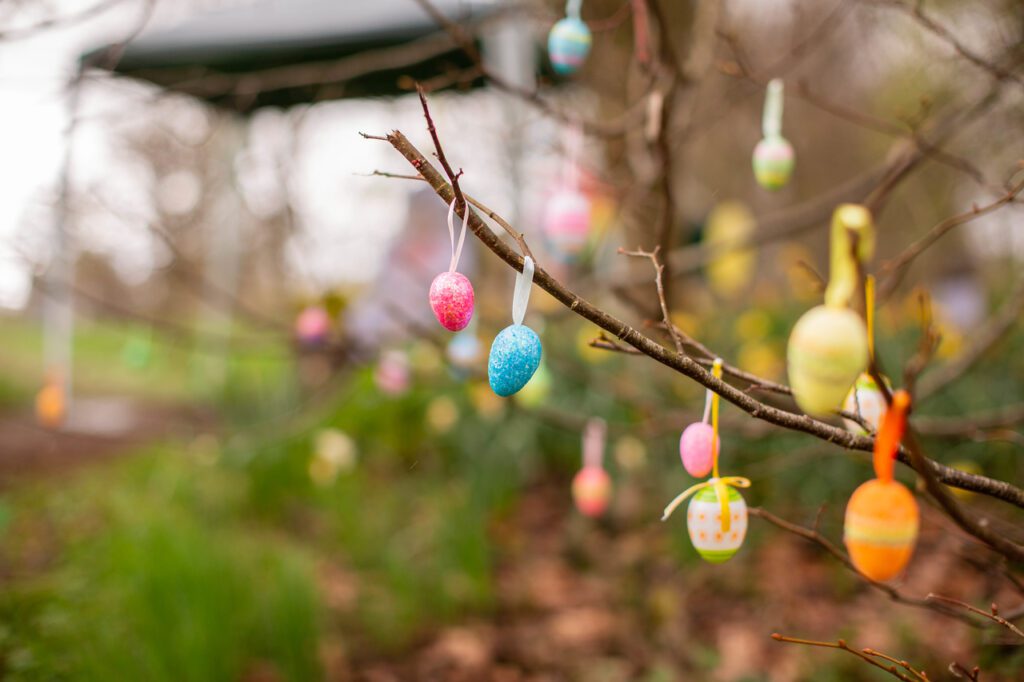 Here are some ideas of activities for the whole family around Offaly this Easter:
Wander along a fairy trail Set forth with the little ones on an adventure searching for Offaly's fairies! At Kinnitty Castle, you can follow a short wooded trail, where young visitors can discover miniature houses where fairies live. There's even an area to donate unwanted soothers to the baby fairies! Along with the fairy trail, there are plenty of trails behind the castle to explore too, and as you enter the castle avenue, see if you can spot some Easter bunnies!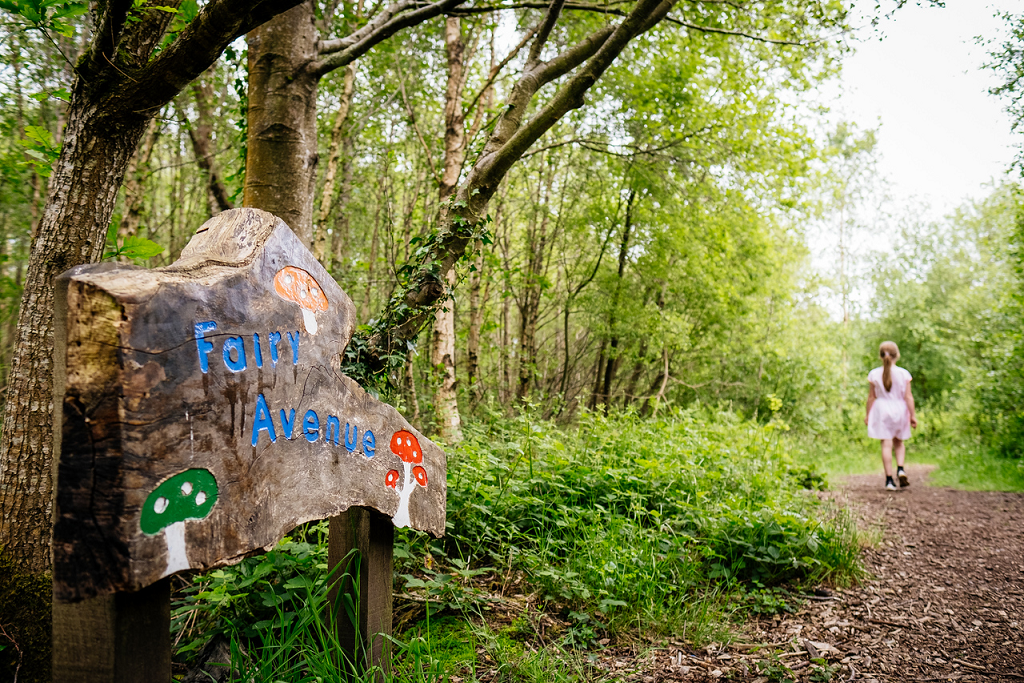 Lough Boora Discovery Park, just outside Kilcormac, also has an extremely popular fairy trail called 'Fairy Avenue'. It is home to 14 fairies, Birdie, Boo, Turry, Cabhair, Slĺ, Mac, Ruby, Gill, Rocky, Tipper, Dannan and Wanda. Make sure to visit them all and find out what their special talents are! And don't forget to visit the wishing seat and the worry plaque, two very magical places. 

Lough Boora Discovery Park also has picnic and play areas, as well as a café overlooking the lake. You can explore the sculpture trails, which consist of many innovative art sculptures made using bog materials, or just enjoy walking on the many off-road trails.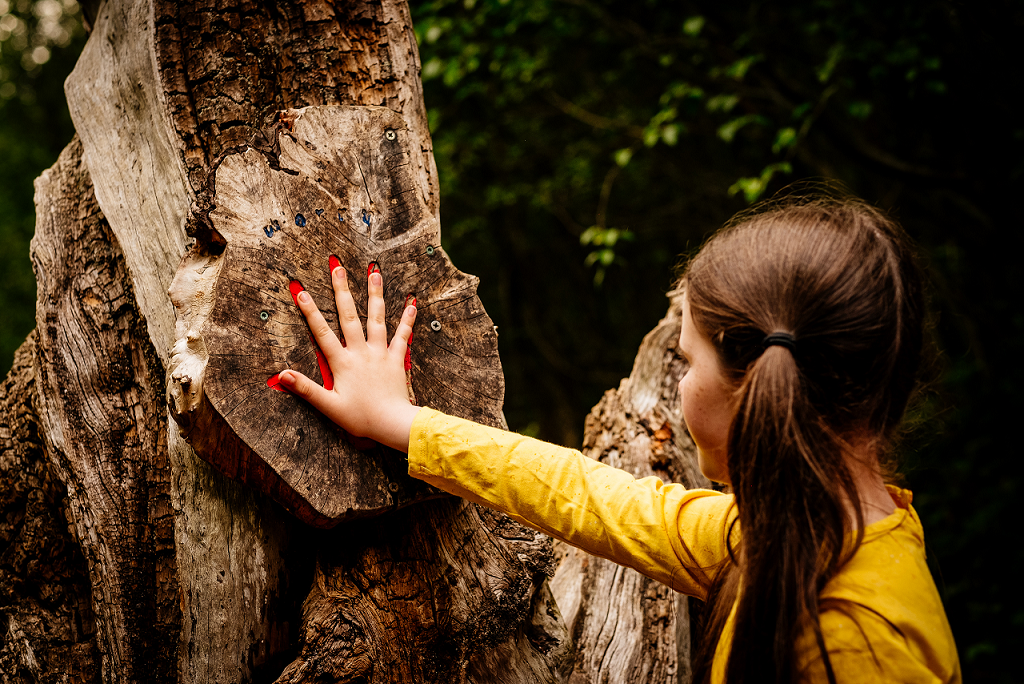 Get your chocolate fix!
We all know that eating chocolate at Easter is a treasured tradition, so stop off at one of Offaly's many cafés and indulge in a chocolate treat! Chocolate Brown in Tullamore even sounds as good as it is! Not only do they serve outstanding coffee, but you'll find a host of chocolate-inspired pastries there, including chocolate biscuit cake, chocolate muffins and much more. You can also grab a hot chocolate for the little ones.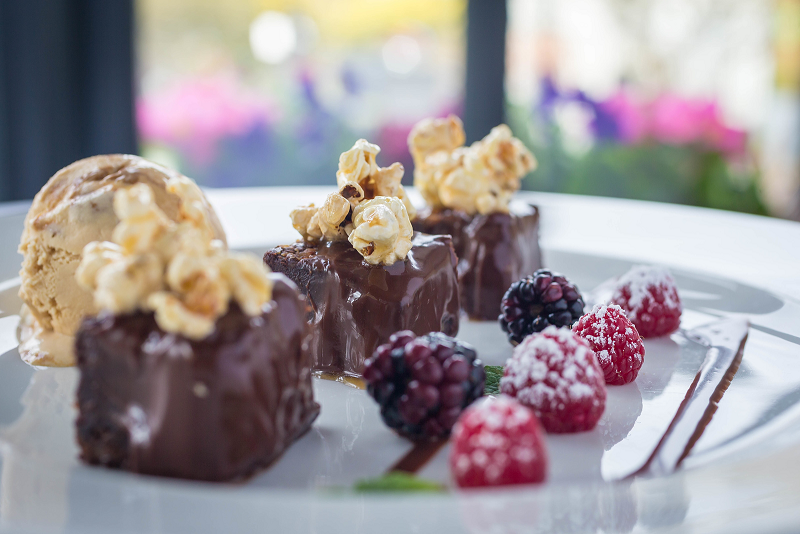 Some other cafés worth visiting for coffee/tea and a well-deserved chocolate treat, include Emma's Café in Birr, Peavoys in Kinnitty, The Eden Deli Café in Edenderry and The Foxy Bean in Tullamore.
Meet friendly alpacas
Located outside the village of Ballinagar is Hilltop Farm Alpacas, where you can get up close and personal with some friendly alpacas! In peaceful surroundings, you can bring an alpaca for a stroll around the family-run farm, and take some pictures with the beautiful animals. You can even adopt an alpaca, to help with the care of these extraordinary animals, from food and field maintenance to vaccinations. A unique day out for all the family.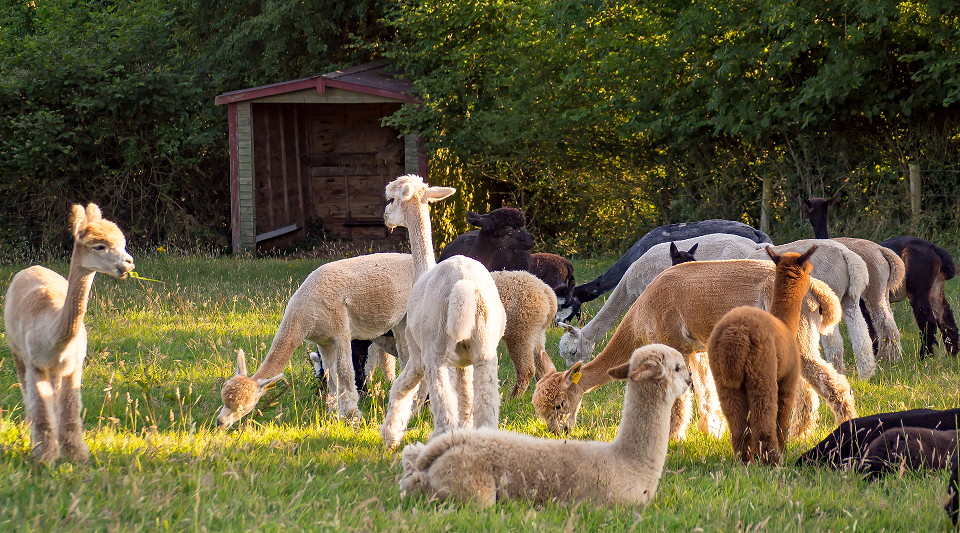 All visits must be booked in advance to ensure there is a slot available. You can call (087) 9627428 or email hilltopfarmalpacas@gmail.com.
Discover a world of science and nature
Birr Castle Demesne provides a great day out for the family. It was even named one of the top eight hidden treasures in Ireland by Lonely Planet in 2021. It's a must-visit for anyone with a passion for photography, botany, wildlife, nature, education, science, engineering, astronomy, and heritage.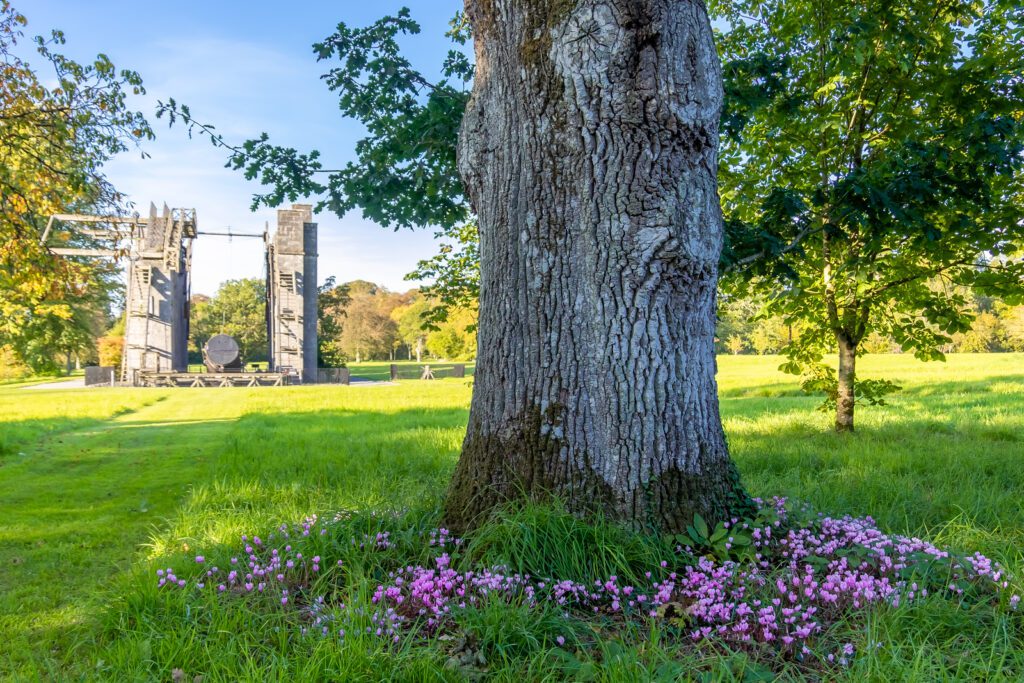 At the 120-acre demesne, you can walk along the nature trails, passing rare trees, an abundance of flowers, peaceful rivers, and the 17th-century castle itself. But what is most fascinating is the fact that Birr Castle Demesne is home to the largest telescope in the world, the Great Telescope, which was built by the Third Earl of Rosse in 1845.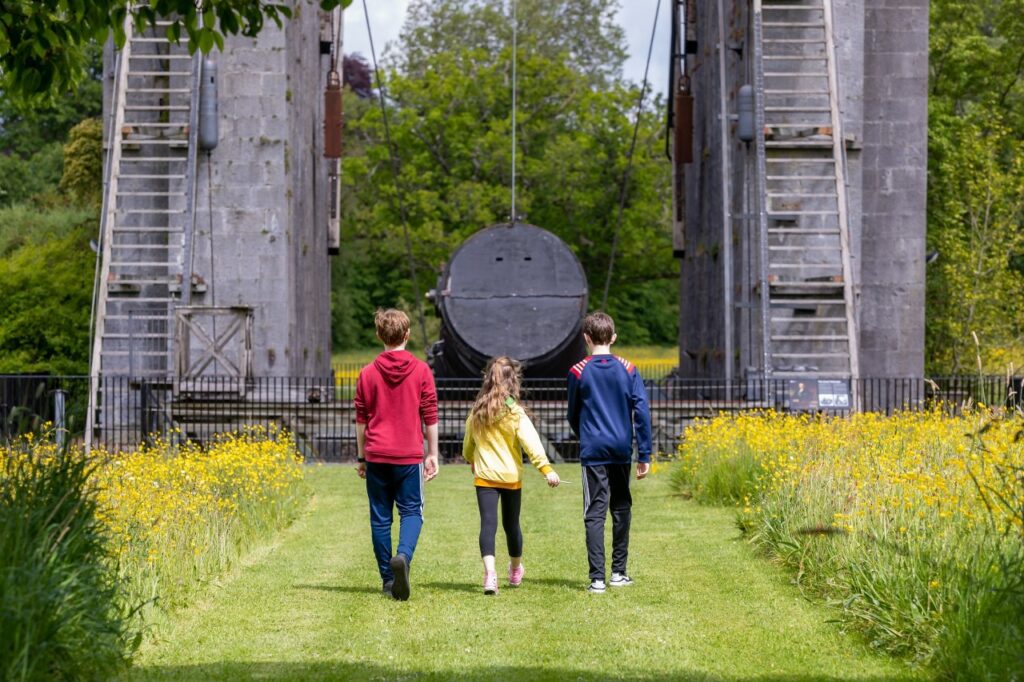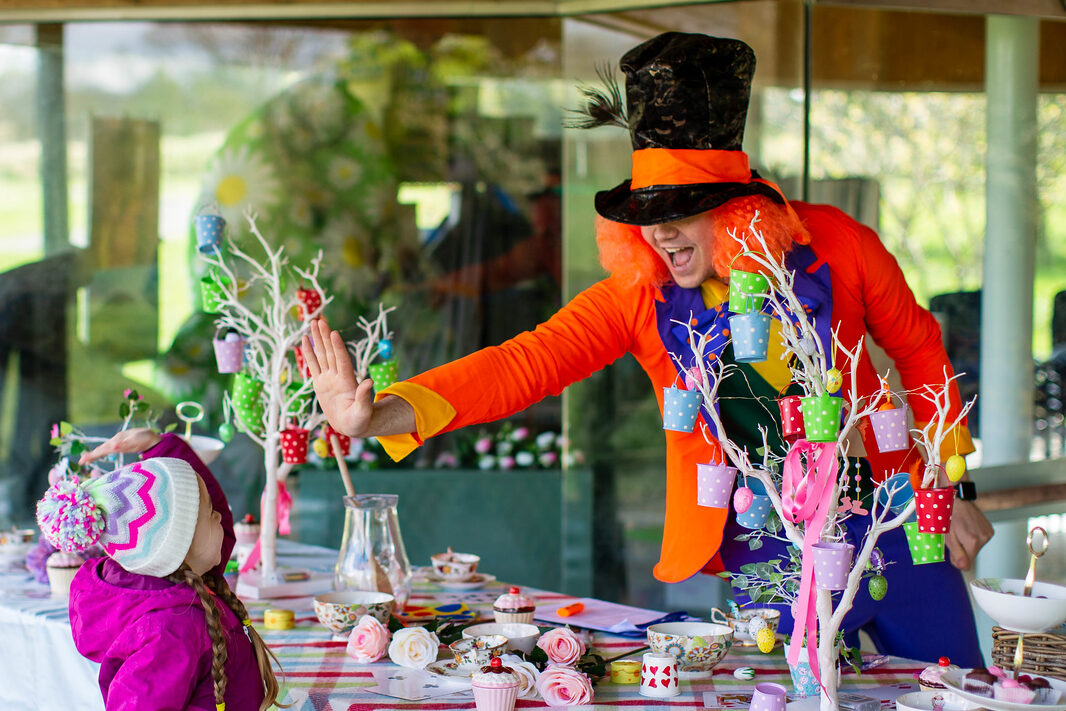 For the past 400 years, the castle has been home to the Parsons family, who are celebrated for their remarkable scientific and engineering feats. There's a seven-gallery Science Centre where you can explore the family's science story. There's also a Courtyard Café on the grounds and a Treehouse Playground for the younger kids to enjoy.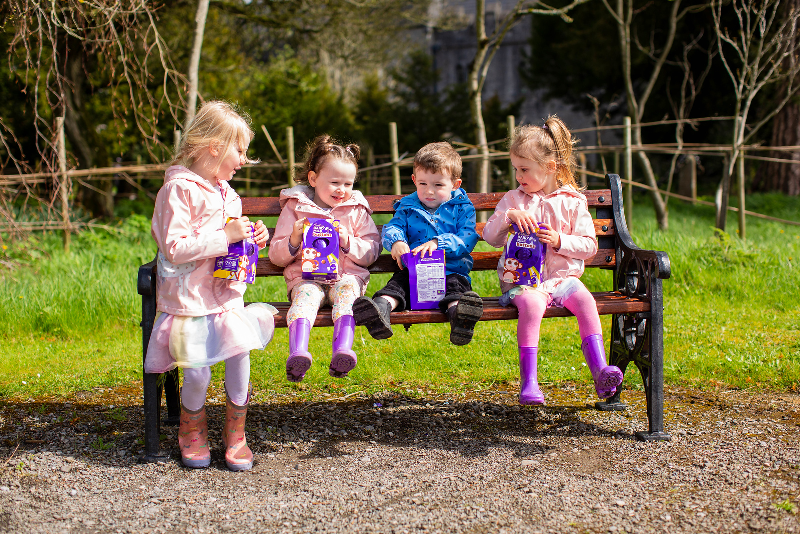 Explore a monastic treasure
Located along the River Shannon near the village of Shannonbridge, Clonmacnoise is one of Ireland's most famous monasteries. Founded in the 6th century by St Ciarán, Clonmacnoise was visited by scholars all over Europe and it became a leading centre for religion and learning. Among the ruins today, are a cathedral, two round towers, three high crosses, nine churches and over 700 Christian grave slabs.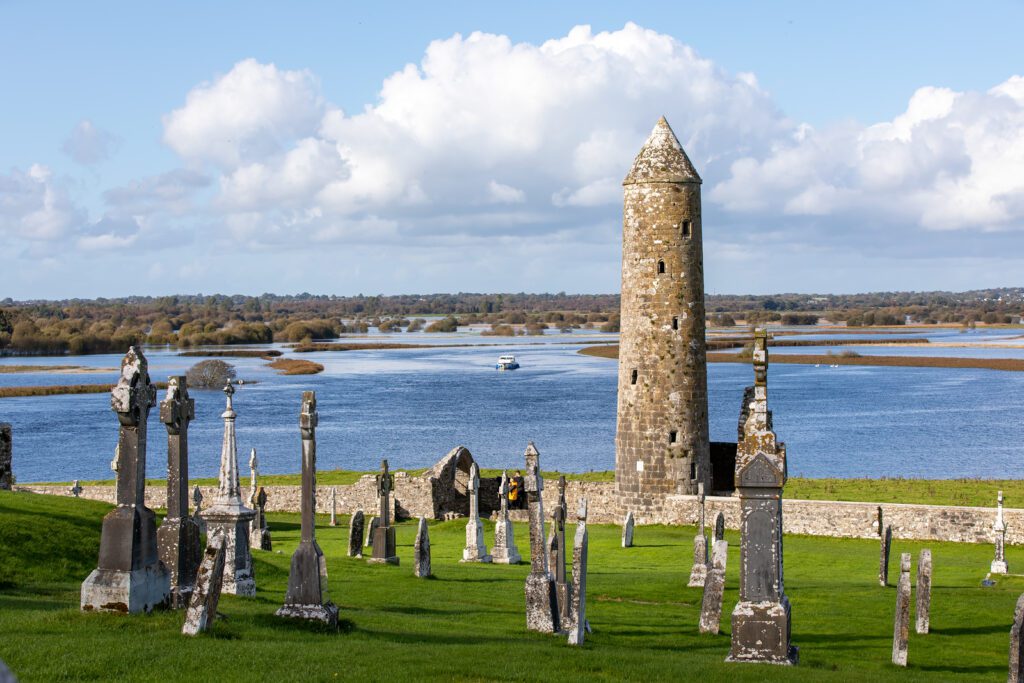 The original high crosses, including the magnificent 10th-century Cross of the Scriptures, are on display in a purpose-built visitor centre adjacent to the monastic enclosure. You can get to Clonmacnoise by road, but a more thrilling way to encounter the site is by boat via the River Shannon. Set sail from Banagher and take in the beautiful sights along the way.
Join an Easter egg hunt!
Visit Solas Eco Garden Centre for their Easter family fun event on Easter Sunday, 9th April 2023. Just a 30-minute drive from Tullamore, at the Centre, there'll be an Easter egg hunt, Easter face painting and an art and crafts workshop. Plus a special guest appearance from the Easter Bunny, with whom you can have your photo taken!
The event will take place at the following times on Easter Sunday: 10am – 11.30pm, 11.30 – 1pm, 1pm – 2.30pm and 2.30 – 4pm. Tickets are €15 for one child, €25 for two children and €30 for three children. Adults go free. You can book your tickets here. An Eggciting day for all!