Stuck for ways to celebrate Valentine's Day? Here are some fun ways to spend quality time with your loved one!  
Did you know that Offaly is one of the top three counties in Ireland that is home to the most romantic couples? This is according to an analysis of card spending by the Bank of Ireland!
Alongside Leitrim and Tipperary, Offaly showed the biggest increase in gift-buying on Valentine's. We might be big spenders, but Valentine's doesn't have to be all about money and gifts – spending time with your loved one is a lot more important.
Studies have found that date nights or days with your partner can actually attribute to happiness and longevity in your relationship. And luckily, Offaly has an abundance of activities and day trip options for couples this February, and beyond (because love shouldn't just be declared in February!). Here are just some ideas:
Set forth on a romantic stroll
From the Slieve Bloom Mountains to the Clara Bog Nature Reserve, Offaly has a range of trails to suit all abilities.
For a lesser-known gem, and a laid-back stroll, check out Glasderry Wood near Coolderry village. The wood features a beautiful artificial lake called Lough Roe, and while there are no way-marked trails, there's a loop around the lake which is easy to follow.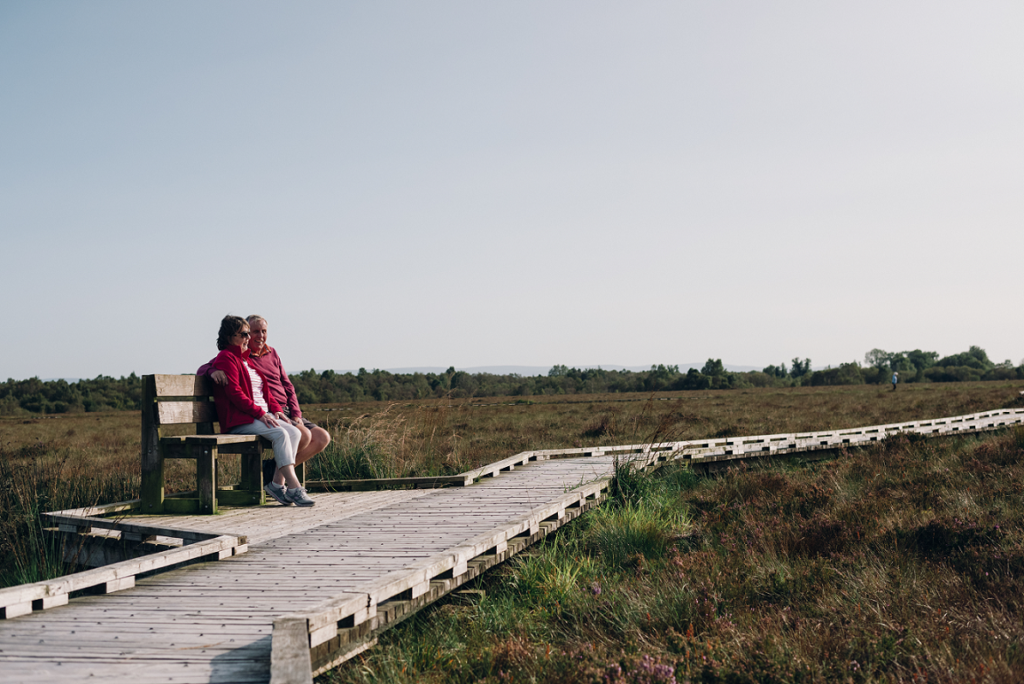 Another moderate walk is the Kinnitty Castle Loop, which brings visitors by the calming trickling sounds of the River Camcor and through the forest. The loop is approximately 4.5km. There's also a new walkway starting behind the castle that leads to impressive views across the front of the castle grounds. This trail includes a walk across the historic Kinnitty Suspension Bridge which was recently restored. You might even spot some deer running around!
Enjoy a picnic with scenic views
The Slieve Bloom Mountains, Kinnitty Castle and Glasderry Wood all offer picnic facilities, but another great place to combine a romantic walk with a picnic is Birr Castle Demesne.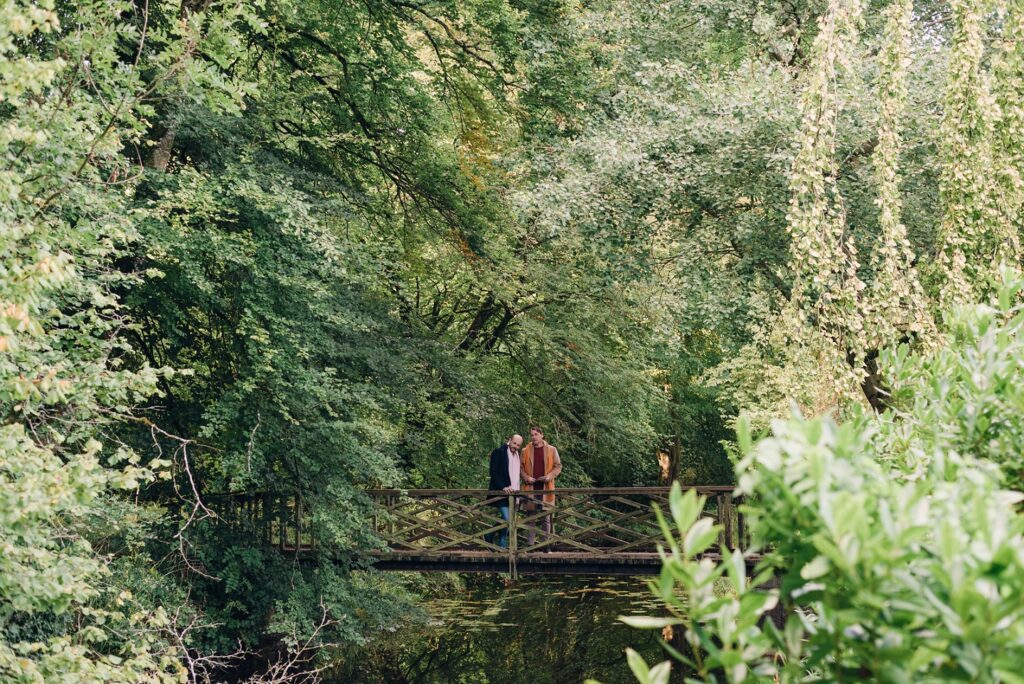 As well as being home to one of the world's largest telescopes, Birr Castle Demesne has award-winning gardens filled with trails, rare trees, plants and peaceful rivers. It's a scenic destination to set up a picnic (if the weather permits!) or simply stroll along with a coffee in-hand. The on-site Courtyard Café closes during the winter period and opens in the summer, but there are many local cafés around Birr where you can grab a tea or coffee to bring on your stroll.
Meet for brunch
Speaking of coffee, you can't go wrong with bringing your loved one on a coffee or brunch/lunch date! There are many options including Emma's Café in Birr, which serves lovely toasties, coffee, tea, hot chocolate, pastries and more.
Eden Deli Café in Edenderry serves breakfast and lunch dishes, along with fresh bread and cakes. Ballycommon Bakehouse, located on the Grand Canal Greenway just outside Tullamore, has a range of home-baked goods and savoury foods, as well as Afternoon Tea slots. The coffee shop is open from Friday-Sunday only, from 10-4pm.
Kinnitty Castle Hotel also offers Afternoon Tea, which is a lovely experience for tea aficionados and a great way to celebrate 'Galentines Day' with friends instead of Valentine's!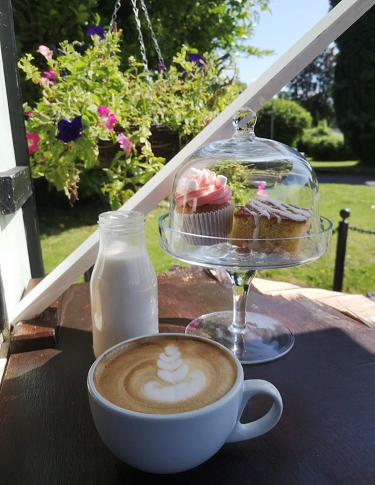 Go for a cycle
If you're up for a thrill, the Slieve Bloom is home to the best mountain-biking facilities in Ireland, with a variety of biking trails for all ages and abilities. Many travel from near and far to explore the trails.
The trailheads are at Kinnitty and Baunreagh, and routes range from blue (moderate, with some single-track sections) to red (difficult, with challenging climbs and tricky descent). If you're a beginner cyclist looking to explore at a more relaxed pace, there are plenty of flat-surfaced forest roads. You can hire a bike from Bloom E Riders or Slieve Bloom Mountain Bike Centre in Kinnitty if you don't have your own.
Or, you could visit Lough Boora Discovery Park, near Kilcormac. There's plenty here to offer outdoor enthusiasts, including walking routes, lake views, a fairy trail through the forest, and sculpture displays made of industrial materials of the bog the park lies on. But there's also the opportunity to go on a relaxed cycle and take in the breathtaking landscape of the park.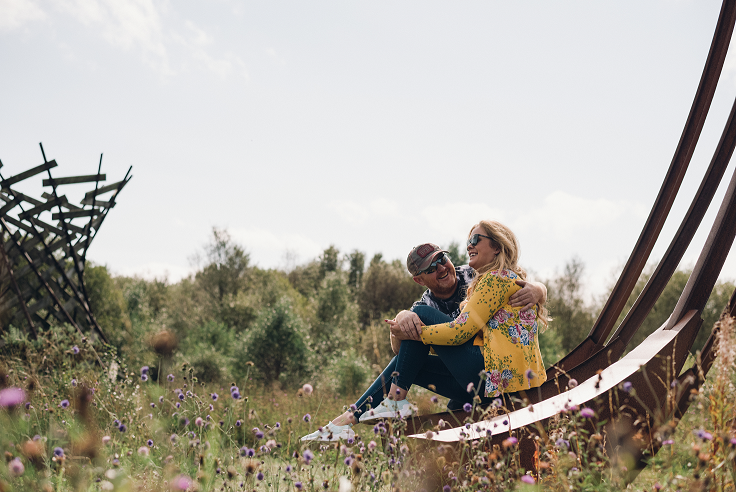 Saddle up for horse-riding
A unique way to spend the day with your partner is on a romantic horse trek. Birr Equestrian Centre operates a trekking facility in the grounds of Kinnitty Castle.
Couples will get the opportunity to explore the undiscovered beauty of the Slieve Bloom Mountains, while sitting comfortably on an experienced horse or pony. The trek can be one or two hours, is suitable for beginners, and you will be led by experienced instructors. Alternatively, you could go on a one-hour trek on Birr Equestrian Centre's 140-acre Kingsborough farm.
Take a river cruise
A cruise along the River Shannon is perfect for couples looking for a tranquil time together. You can even captain your own cruise liner!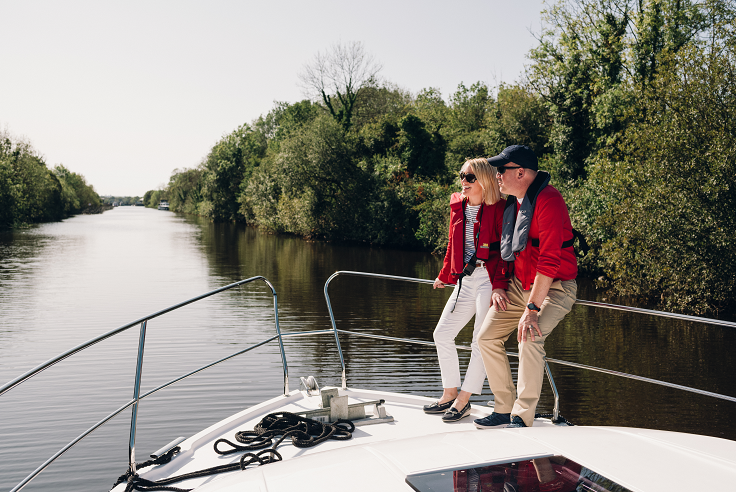 Setting off from the town of Banagher, voyage through the serene waterways of the River Shannon and Lough Derg with Silverline Cruises. You can travel through places like Killaloe, Carrick-on-Shannon and Athlone and the legendary Clonmacnoise. From water sports to horse-riding and golf, there are plenty of activities at along the shore if you want to stop off, along the way. You could even stop off in one of the local pubs for a drink or sample some local cuisine. It could also be an ideal setting for getting down on one knee and popping the question (wink, wink!).