The perfect spot for family and friend reunions – Birr Castle Demesne has something for every age.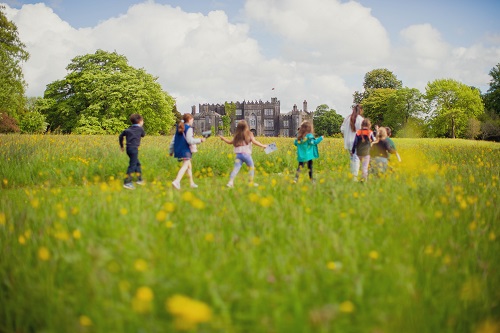 Named by Lonely Planet as one of top ten most child-friendly castle estates in the world, prepare to be amazed by the extraordinary destination that is Birr Castle Demesne, which offers a fun filled day of memories for all who visit this Summer.

With a host of trails to entertain along the way as well as 10 km of walks, 120 acres of parklands and gardens, Ireland tallest Treehouse with playground, Ireland's Historic Science Centre, café, and gift shop, a wonderful day out is assured. In the midlands the perfect spot for family and friend reunions with something for every generation.
The general admission ticket offers exceptional value for money. Arrive in the morning and leave many hours later, with plenty of time for picnics and exploration!

Go home after a day of fun, guaranteed that the rich heritage in science discoveries and inventions will have stirred some inspiration and curiosity. The grounds are a magnificent outdoors space where children can enjoy nature trails, an adventure playground, the Great Telescope, and stunning wildlife.
Endless discoveries at Birr Castle Demesne include a beautiful castle with 10 kilometres of scenic walks, rivers, waterfall, a lake, one of Europe's finest plant collections, Science Galleries with the world's oldest intact dark room, the world's tallest box hedge, forest bathing and trails to suit every age and interests.
A day trip from many places in Ireland, Birr Castle Demesne is one of Ireland's most intriguing destinations and a must-see for anyone with a passion for photography, botany, wildlife, nature, education, science, engineering, astronomy, wellness, and heritage.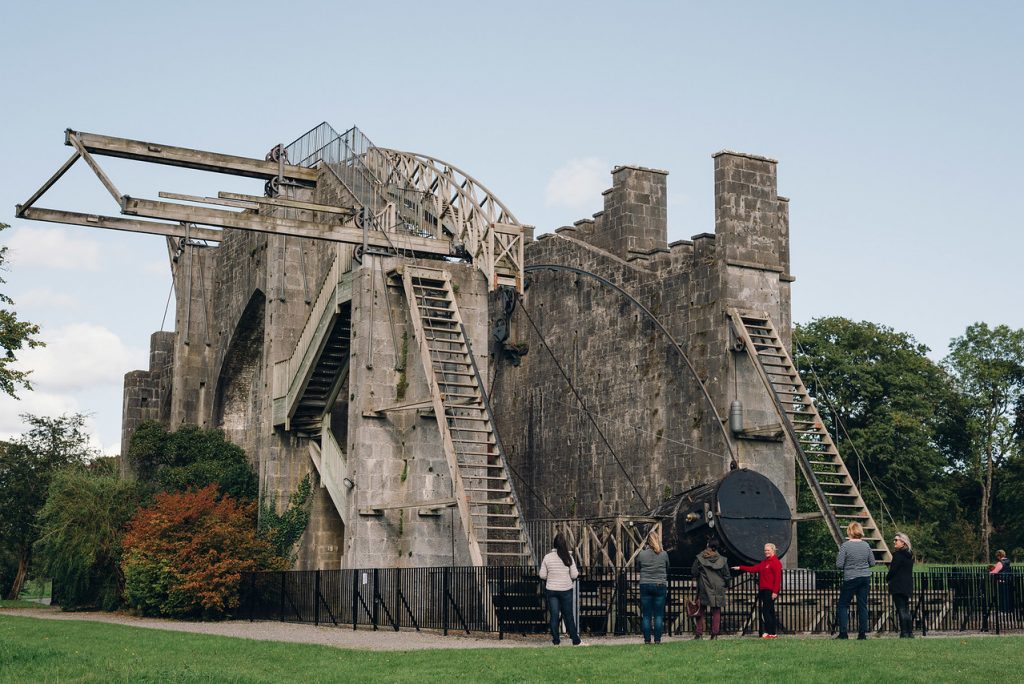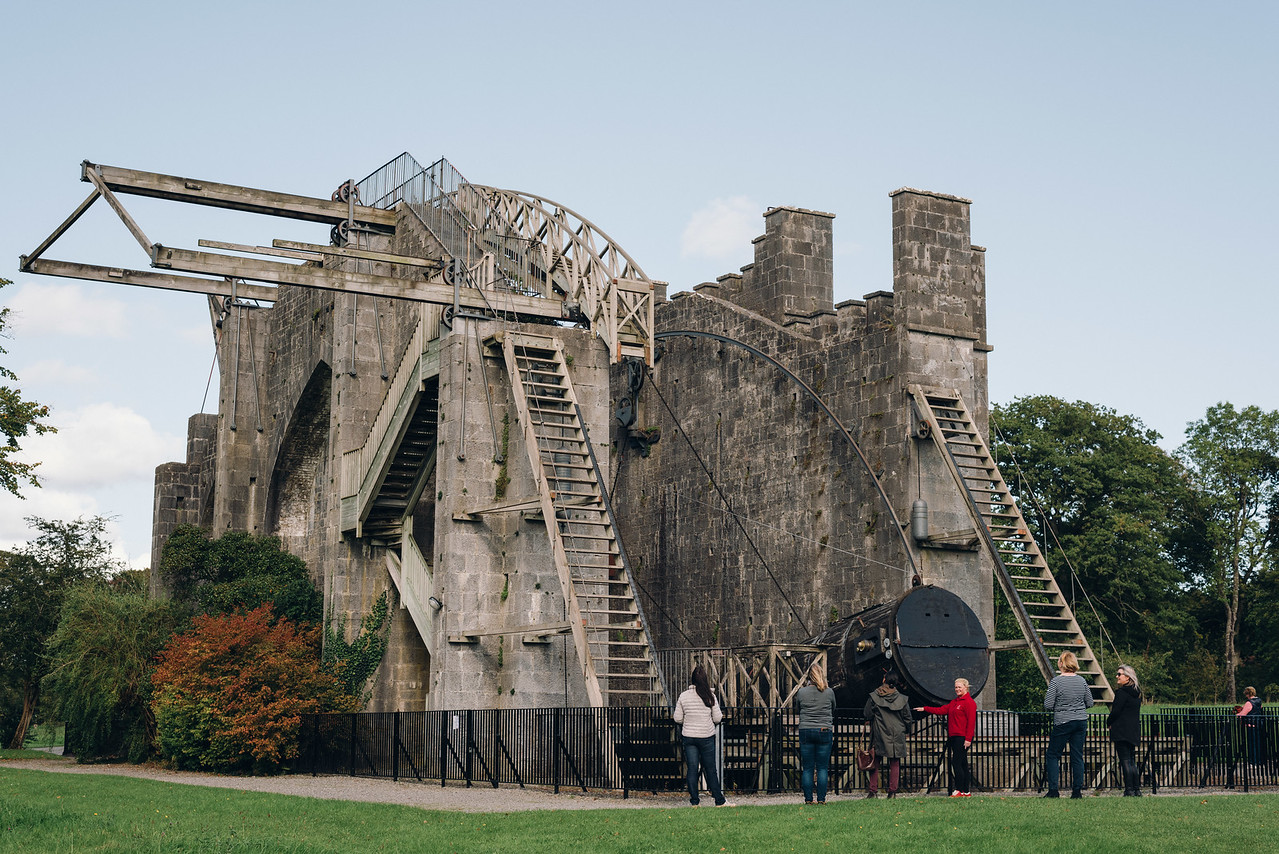 The Birr Castle Guided Discovery Tours with general admission, this 60-minute guided tour gives you a snapshot on the heritage and history on all of the Demesne highlights. You will be treated to a visit to Ireland's Historic Science Centre, the Great Telescope, the Formal Gardens and many stories of inventions and discoveries. The Guided Discovery tours take place 2 days a week at set times, pre-booking is essential and cost of €12.50 per person which includes full admission to the parklands. See www.birrcastle.com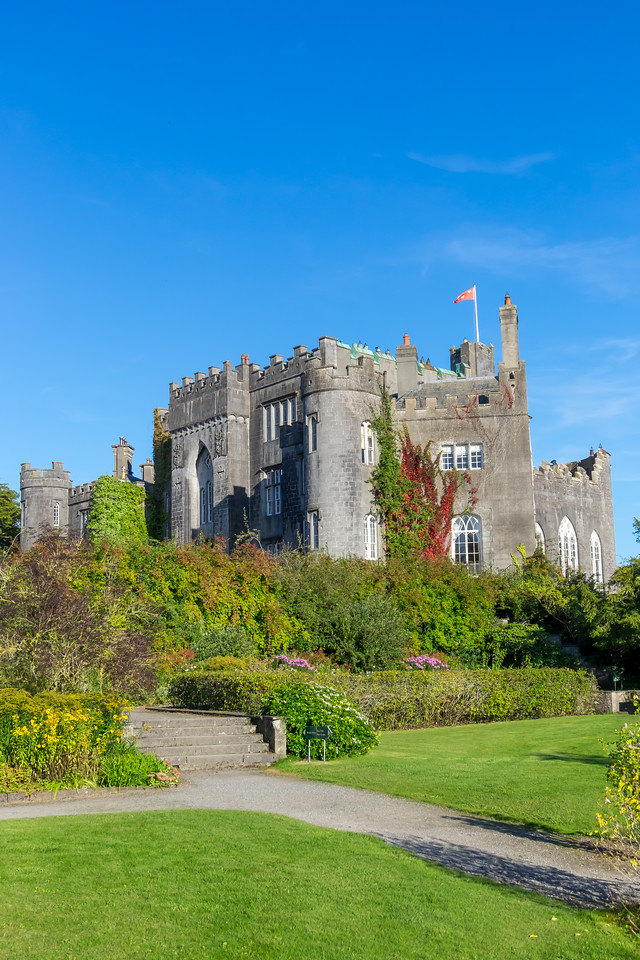 There are stunning nature trails and the Japanese spiritual practise of shinrin-yoku or 'Forest Bathing', known for boosting our immune systems, which was introduced to the Demesne last year, has proved really popular amongst visitors.
Birr Castle Demesne is beautifully framed within a 120-acre demesne, this 17th-century castle is home for the past 400 years to the Parsons Family, who are celebrated for their remarkable scientific and engineering feats, including the world-famous Great Telescope (1845). Ideally situated in the midlands, Birr Castle Demesne is one of Ireland's most intriguing destinations. Café and gift site also on shop.
Birr Castle Demesne is the perfect place for people to visit with so much to do and see in the safe outdoors, bring a picnic and spend the day with us!
For further information please contact:
Niamh O'Carroll 087 6286171 niamh@ocarrollconsulting.com or Grainne Mooney grainne@ocarrollconsulting.com