From air ballooning championships, to festivals filled with arts, theatre and music, Offaly has a jam-packed event calendar over the coming months for all ages and interests. Here are 10 top events to check out
Tullamore TradFest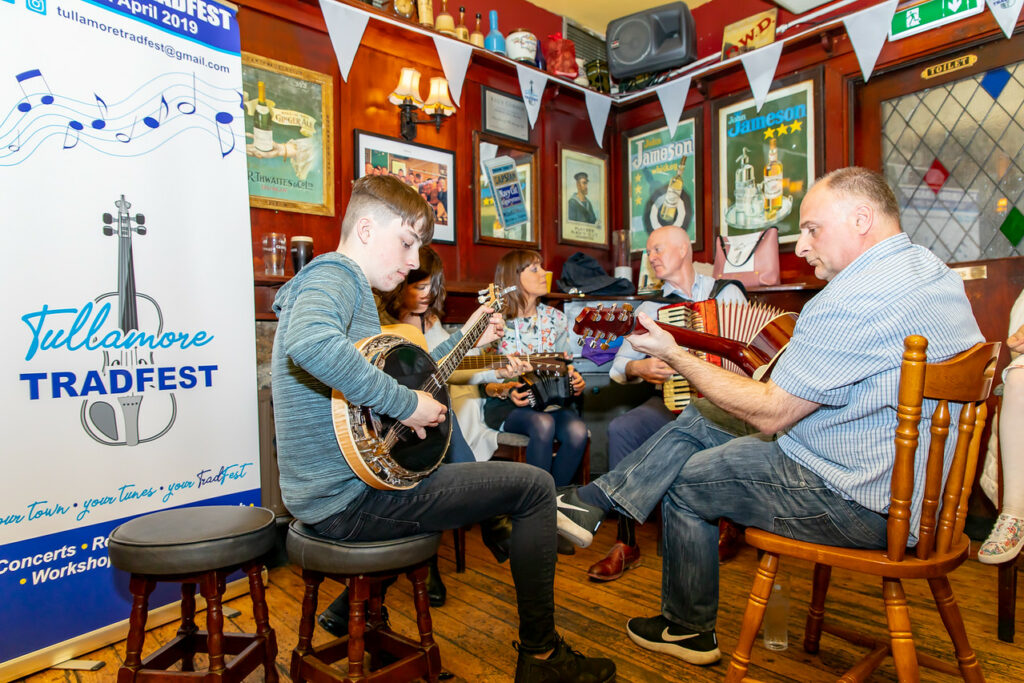 Tullamore TradFest is back live for 2022 and there's an action-packed weekend in store, with Tullamore hosting some of traditional Irish music's leading musicians and groups.
There'll be concerts, instrument workshops, recitals, family entertainment and a session trail. This year's TradFest will be a musical tribute and celebration of Aisling Murphy. For more details, visit tullamoretradfest.com.
8th – 10th April
Slieve Bloom Walking Festival
Taking place across the May bank holiday weekend, the Slieve Bloom Walking Festival provides the perfect opportunity to explore the woodlands, riverside, and rolling hills of the Slieve Bloom Mountains – one of the oldest mountains in Europe.
Over three days of the festival, there are a variety of walks to choose from. A great way to meet fellow walkers and get active in nature! Find more details on slievebloom.ie.
From Saturday, 30th April – Monday, 2nd May
Birr Festival of Music
Those with a passion for all things classical music should mark the four-day Birr Festival of Music in their diaries, which is home to The Trench Award and Birr Young Voices.
This year's programme will include a vibrant range of events, such as concerts (indoors and outdoors), masterclasses and street performances. Plus, pop-up performances featuring singers and musicians of national and international acclaim. Keep up-to-date on birrfestivalofmusic.com.
Friday, 29th April – Monday, 2nd May
Festival Edenderry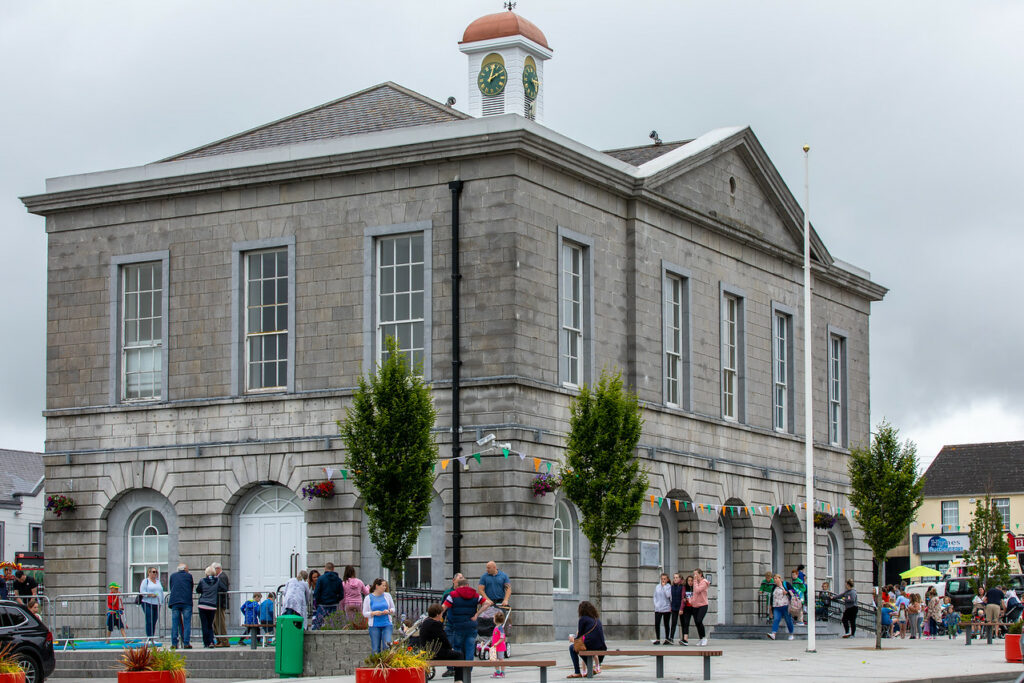 This July is the fourth year of Festival Edenderry. While the schedule of events is yet to be confirmed, 2022's festival promises to be a good one. There will be live music on the street, kiddies' activities, and much more. It's a family-friendly festival not to be missed! You can keep up-to-date by following https://www.facebook.com/EdenderryFestival/
Friday, 1st – 3rd July
Scripts Ireland's Playwriting Festival
This innovative playwriting festival creates exciting opportunities for playwrights, established and aspiring, to have their work developed and produced.
Running over four days, it features a host of exciting events for lovers of theatre – those who want to create, perform and watch live in beautiful surroundings. For more information, see scriptsireland.com.
Thursday, 7th July – Sunday, 10th July
Birr Vintage Week and Arts Festival
The ethos of Birr Vintage Week and Arts Festival is to 'celebrate, connect, share, transform and surprise', and it always succeeds in doing so. While many of last year's events were moved online due to Covid, highly missed events that didn't go ahead in 2021, such as the vintage parade and fireworks night, will be back in Birr Town with a bang (literally!).
There are plenty of events to keep everyone entertained during the week, including theatre performances, art exhibitions, pop-up performers, workshops and music. Keep an eye on birrvintageweek.com for more details.
Friday, 29th July – Sunday, 7th August
Tullamore Show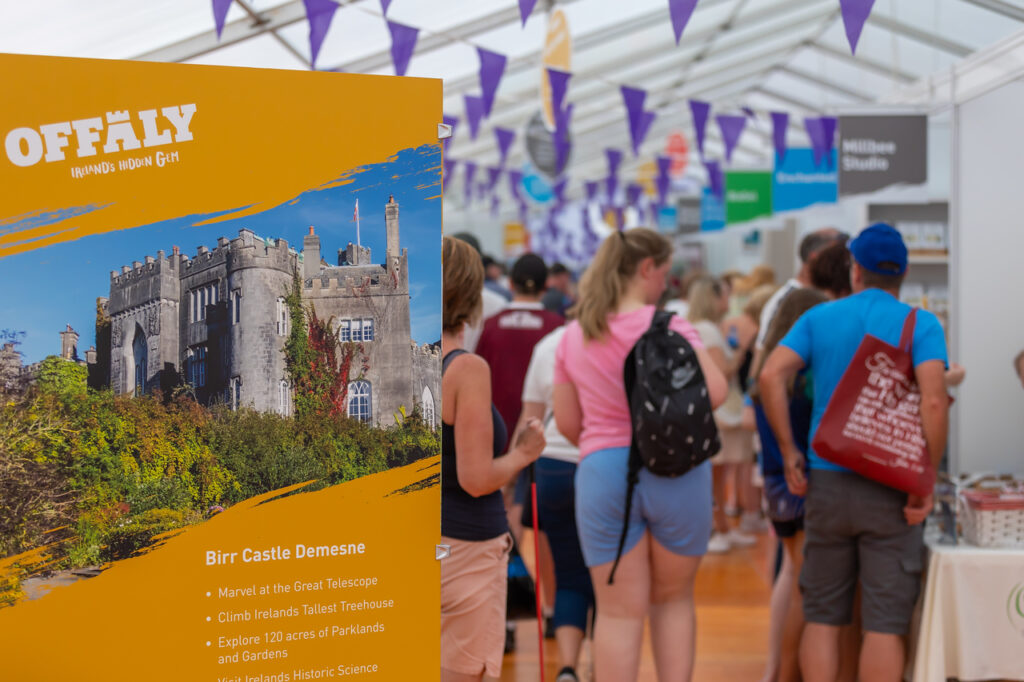 The Tullamore Show & FBD National Livestock Show, is Ireland's premier agricultural event. Each year, attracts the best cattle, sheep and equine breeders from across the country. The show takes place over one day, and there are approximately 700 trade stands from agri sectors, forestry, home innovation, farm produce and more.
And for those who think it's all just cows and tractors, there's plenty for all interests. There are indoor workshops, such as cooking and horticulture, children's entertainment, live music and a fashion and features pavilion. Book your tickets online at tullamoreshow.com.
Sunday, 14th August
Hot Air Ballooning Championships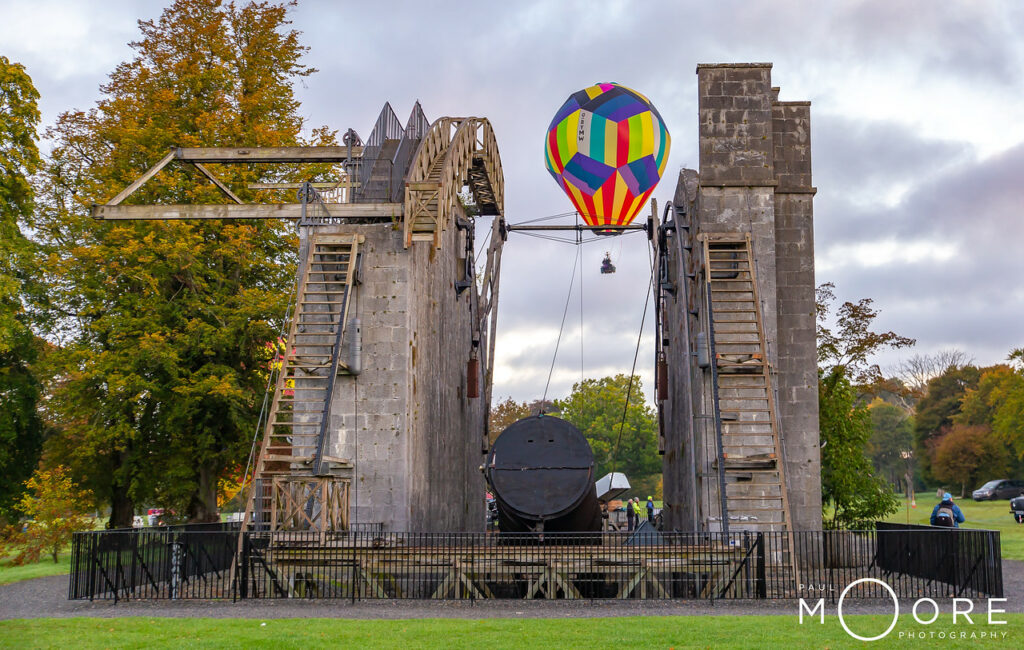 The 50th Irish Hot Air Ballooning Championships is scheduled to take off from the beautiful grounds of Birr Castle Demesne on Saturday, 24th September until the following Friday. Of course, this is weather dependent and hot air balloons will fly only if it is safe to do so.
The hot air balloons really are a spectacle in the sky, so don't forget to bring along your camera for the perfect Instagram picture! While planning is still currently in process, you can keep up-to-date on facebook.com/IrishBallooningChampionship.
Saturday 24th– Friday, 30th September
OFFline Film Festival
This five-day festival has been bringing film fans and filmmakers from all over the island and beyond to Birr for a feast of film. OFFline includes screenings of Irish and international films, as well as workshops on different aspects of filmmaking and different aspects of filmmaking.
2022 will also see the return of the infamous 57-Hour Filmmaking Challenge. Here, aspiring filmmakers can submit their own production and prizes include Best Irish Short, which wins a guaranteed distribution deal to over 80 official film clubs across Ireland. Submissions are accepted on offlinefilmfestival.com.
Wednesday, 5th – Sunday, 9th October
Hullabaloo!
Hullabaloo! Offaly's Children's Arts Festival is a fun event featuring high-quality festival workshops and family performances, which take place in Birr, Clara, Edenderry and Offaly Libraries over the Halloween mid-term break. The aims of the festival are to see children engaged in arts activity and showcase high-quality theatre for young audiences and develop their arts interest. Keep an eye on hullabaloofestival.ie for this year's exciting programme!
Wednesday, 2nd – Saturday, 5th November
For more inspiration on fun events and attractions to visit around Offaly, check out visitoffaly.ie